Happy Baggage for a Travel Geek-My New Camera Bag
You know you're a travel geek when you get all worked up buying a new bag.
I'm not a purse girl. I carried a wallet in my back pocket well into my 20's. I didn't carry any kind of bag until I had children-then I discovered diaper bags. They were an excuse to carry all sorts of just-in-case items: books, snacks, first aid kit, phone, notebook, spare clothes, tablet/Kindle, sometimes even my laptop (it's small.) Oh, and baby stuff fits in there, too.
Now that my kids are bigger I have struggled to find just the right "daily driver" to carry all my stuff. I tried a small purse; it was jam-packed and still always missing something. I tried a bigger purse; it becomes a bottomless pit where my things would hide from me. I need organization with capacity, and now I have a bulky camera that I want to add to the mix.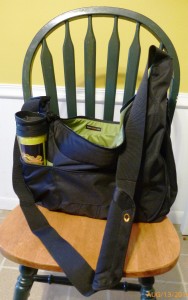 So I am ridiculously excited, not just about my impending departure for Mexico, or my 3 weeks away from the office and fields full of creepy corn, but about my new camera bag. It's what I've been looking for years: the Lowepro Passport Sling.
It looks a lot like a purse but is made to sling across your body, a more manly and secure position. As soon as I got it home I was wearing it around the house, and it's super comfy and light even when it's full. I chose the plain black over khaki or grey, but I'll make it more interesting with a patch for each country I travel to (6 so far!) The only downside to the 3 pockets on the outside is that they don't close, making an easy grab for pickpockets and an easy way for me to dump stuff unintentionally. The front one is nice and large, an easy fit for any size of bottle but I'm not sure what I'll keep in the others.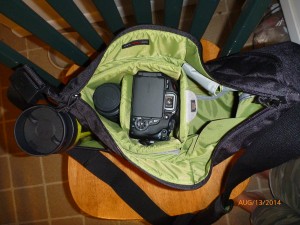 The inside is a fun lime green color, featuring a padded area for my big DSLR camera. The padding is removable, it Velcros into place against the sides of the interior to keep things secure, and it's made up of two separate areas that adjust in size thanks to a Velcro divider. I can take my Canon t3i with the 18-55mm lens attached and my 75-300mm zoom lens. There's a small pocket on the outside of the padding for an extra memory card or maybe a battery.
And that's not all: there's still space for STUFF, meaning I don't have to choose between carrying a camera bag and a purse or leave things behind. There are two more pockets inside, about cell phone sized, and these Velcro shut. There is also a cargo area that can be expanded by unzipping the front of the bag or kept small if you don't need as much space. Pure genius if you ask me, because it means you can put in as much or as little as you like and it will fit snug and secure, not rattling around endangering your equipment.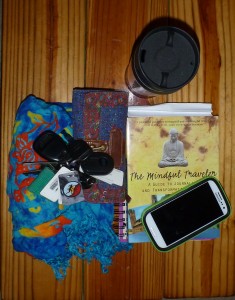 I wanted a bag that would keep my camera safe but not scream "Hey, I have a nice camera, come steal it!" I also wanted to be able to use it as a daypack or purse and carry whatever I need while I'm out and about. I want to have my cake and eat it too, and this bag does that. My camera is bulky and has been awkward to carry but I love it so! Now I can take it everywhere and still have a wallet and a spare shirt and a book stashed away. Best present I ever gave myself, and it's about to get road tested as I haul it up and down Mexico's Yucatan Peninsula for a few weeks!
Note: I was not compensated in any way for this post, all opinions are my own. The pictures for this post were taken with my Panasonic Lumix, which also fits in the Lowepro bag along with all that other stuff.
So what's you're favorite way to haul stuff? Backpack? Fanny pack? Laptop bag? Suitcase (with spinners of course.)
Update: I carried this bag all over Mexico and LOVED it-check out all the great pictures I got? This bag is now my favorite accessory and often replaces my purse. The outside pockets are useful for my notebooks and pencils, and it hasn't been a problem that they don't close.