The First Day of School and the Last of Everything Else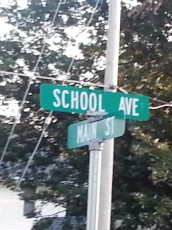 I'm a little down today. Maybe it's the rain that woke me up at 4am and then soaked my shoes in the parking lot. Maybe it's that my baby started kindergarten, the last time I'll pass that milestone with one of my children. Or maybe it's just the changes I've been contemplating in my life. Sure, moving to a warmer climate in a foreign country is an exciting adventure, but it's a little overwhelming sometimes too.
I have been planning to leave Iowa for almost 20 years. I only intended to stay for 6 months when I came here in 1995, and Jason and I have been choosing the details for at least 5 years. As we count down our final year here this last 10 months feels like it's going to drag by, the longest of goodbyes.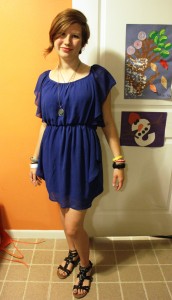 Today my kids had their last first day of school in Norwalk, maybe the last one ever if we make the leap to home schooling. My oldest will graduate from high school in the spring; she's growing up and away and we're having trouble finding common ground as she transitions between child and adult. My second grader will pack up her books and her Barbies, and my kindergartener will hardly have begun when we pack up and leave. I don't know how it will all turn out, but I know that it will be different after this year, and that makes today more of a tear-jerker occasion than usual.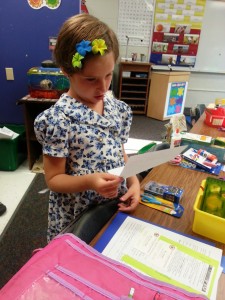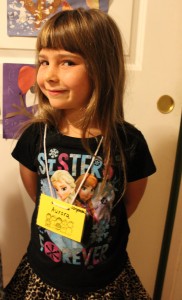 Everything takes on new meaning when you know it's the last one. You want it to be perfect, memorable, worthy. The last family party, the last wedding, the last visit to the Iowa State Fair. The last first day of school. Events take on so much weight they become heavy, cumbersome and exhausting. I just want it to be over already!
I am envious of people like Crystal at The Enlightened Globetrekker who spontaneously dropped everything, packed and left in just a few days. Speed and simplicity instead of dragging it all out. I found myself in awe of one of my patients at work who realized that his breathing problems did not bother him when he visited his sister in Houston, only here in Iowa, so he applied for a transfer and is moving next month. To be able to pick up and go and be done with it would be nice.
At the same time things are ending, I remind myself that there are new beginnings. We are moving to a beautiful island in Mexico full of friendly people and surrounded by one of the best reef systems in the world. The stakes may be high, but the rewards are great. A new language, a new culture, a new lifestyle where we can stop running and doing all the time if we choose to.
This weekend I will make my own new beginning as I embark on my first trip since declaring myself a travel writer. That's part of my mood today too, knowing I'm going to miss the next few weeks-it's hard to leave my beautiful girls. Plus there's some pressure to perform on this trip: I'm not just on vacation or volunteering in Mexico this time, I'm working, learning, and devoting myself to a personal change that will be just as profound as our family's move. People are saying, "You'll have so much fun!" and I'm thinking "Ha! I'm going to be working harder on this trip than I do at home!" It's a career change that doesn't involve a new office but a new perspective and new risks as well as new freedoms.
This year feels like the last of everything familiar: the last of "normal" life, the last of doing what everyone else does. The last of running in the rat race, the last of wishing there was more to life. The last of settling and the last of struggling to conform. The last year of small town Midwestern life and the start of living in a larger world with our children.
It's also the start of coming together, of new experiences, of appreciating what we have on a daily basis, and while I grieve a little for what we're losing, the people we're leaving behind, I know I wouldn't change my mind. There is so much to gain when you lose everything.