Starting Line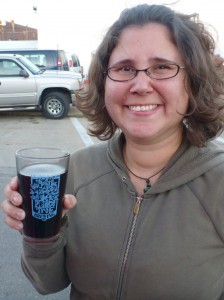 Sometimes I think about my life as it would be written in a book:
"She frowned and slammed the computer keys down with more force than necessary as once again her blog setup took a turn for the worse. How was it that so many people had started blogs when it seemed to be so complicated to get started? Writing was easy, but web design was obviously not her forte. She gritted her teeth and leaned forward as she typed, determined not to give up. After all, the internet was covered with blogs about everything from the office to what to eat for dinner. How hard  can it really be?"
If you haven't guessed by now, I like to write. According to my mother I started reading when I was 3; the first word I recognized in public was "kiss" on a record cover. I read fast and in large quantities, and then I find myself putting my own life and ideas into story context, so the obvious next step is the get those ideas out onto a page.
The Everyday Journey will be my page, my showcase if you will, and my classroom. I will put my ideas out there, hopefully you will read them and let me know what you think. That's right, I need your help. Every writer needs her editors and critics to keep her work from becoming a product that makes sense only in her mind, so speak up! This is my starting line in a marathon of words, and hopefully you will stay and cheer me on. Keep reading!