A Glimpse of Lima, Peru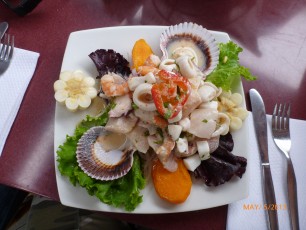 Last year at this time I was starting a study abroad trip. Would you like to take Ethics 101 in a classroom or go on a trip to South America? Hmmm, let me think. I was the oldest student on the trip at 36, and it was the first time I had traveled without my husband. I don't know if it taught me anything new regarding ethics, but I did learn a lot.
Here's a quick glimpse of Lima. We spent two days here to help us acclimatize a little before going up to Cusco. It's a huge city, and they didn't notice us at all as we gawked and shopped. Tourists! We stayed in Miraflores, and we only got into a little trouble (more about that later!) I plan to go back and take more time to explore more of the city.
Have you been to Lima? Tell me what I should look for next time!
This slideshow requires JavaScript.