Mexico City – "Chilangolandia"
"Chilango" is a slang term for a resident of Mexico City. It might have originally been a derogatory term, but they have taken it as their own and it's become a term that portrays fierce pride at living in this unique metropolis. There are around 21 million Chilangos, and for two weeks we are living among them and trying not to be overwhelmed.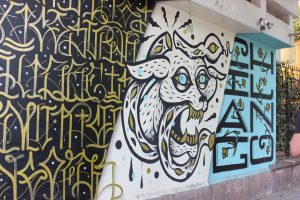 Back in Gringolandia (which is so much more fun to say than The United States) I grew up in a small town in Missouri where the population was around 6,000 people. My husband grew up farming in Iowa and went to school in an even smaller town – there were only 32 people in his graduating class. When we lived in Des Moines, which has a population just over 200,000 people, we sometimes felt a bit crowded.
So how are we doing in the 5th largest city in the world?
I'll be honest, I chose our high-rise apartment in part because it's close to Frida Kahlo's house, but also because it's a good place to hide out if we need to. For the kids there are indoor and outdoor play grounds, a mini soccer field, a free arcade, 2 pools, 2 bring your own movie theaters, and sound proof music rooms complete with instruments. For us there is a gym, a business center to work in, yoga and Pilates, 2 restaurants, a small grocery store and the entire top floor is a lounge with billiards, air hockey and foosball. We could stay here two weeks and have plenty to do, but that would be like flying to another country and never leaving the resort, and we don't travel like that.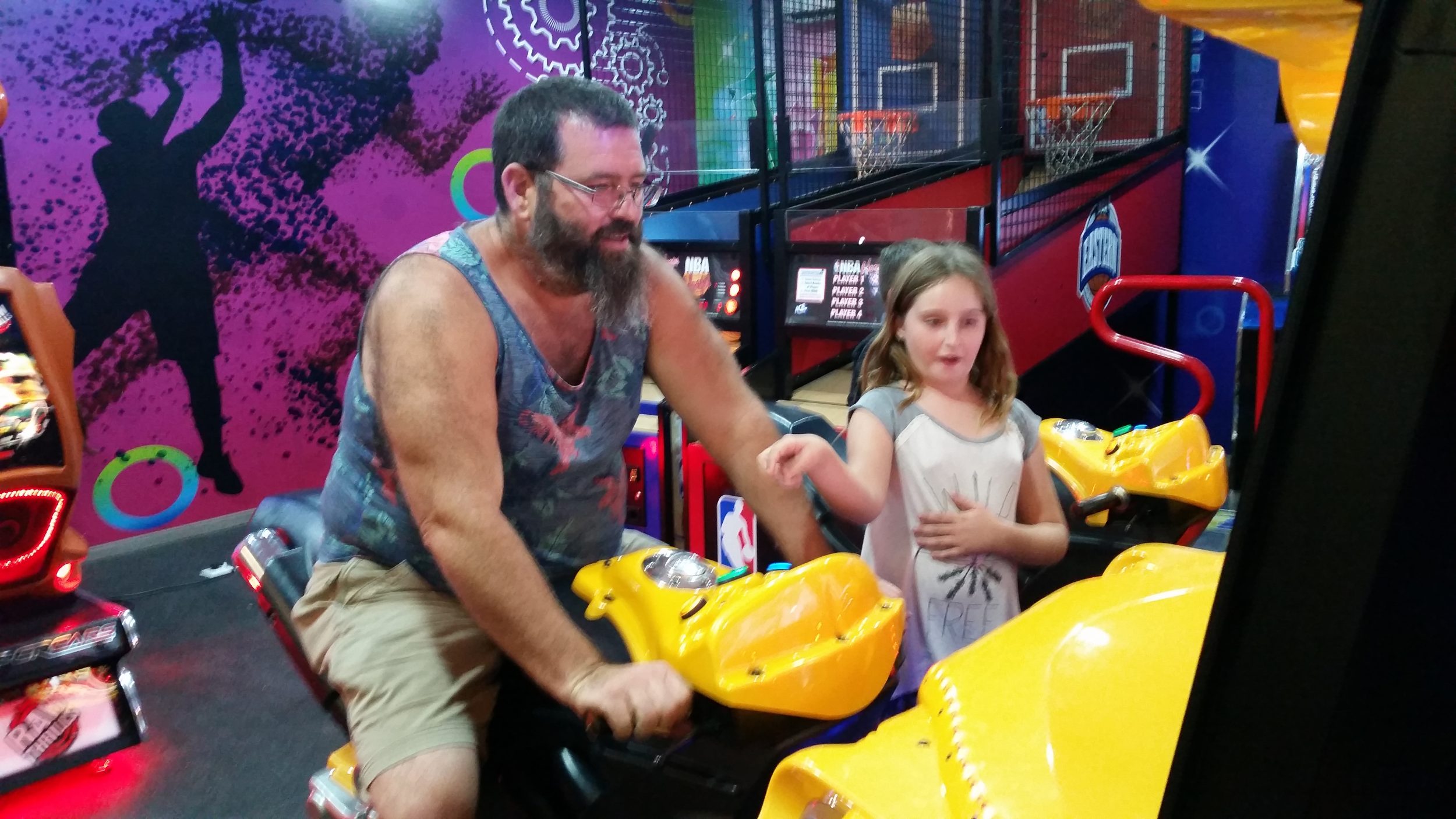 Our car is parked and won't move again until we leave the city, there's just too much traffic. Plus we aren't contributing to the pollution and we need to walk more, so it's a win win! I'm curious to try "El Metro" having never taken a subway before, but mostlywe'll be using Uber for the first time here because it is overwhelmingly recommended as the easiest and safest way to get around.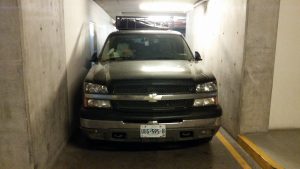 There it is, the safety question. Mexico City doesn't have a great reputation when it comes to safety, but neither does Rio de Janiero and I was pleasantly surprised there. I believe in doing your research, but I don't believe in letting fear hold you back.
What I was most worried about was not the people or the crime or even the hugeness of the city. I was worried about the pollution. June seems to have a sensitive respiratory system and allergies, so if anything was going to bother us, it would be the smog. But, so far we are ok. The altitude wears us out a little, and I wish the perpetual fog that covers the mountains that surround us would lift but that doesn't seem likely with all the traffic. Stories of grit raining down and black floors seem to have been exaggerated, at least for the time we've been here.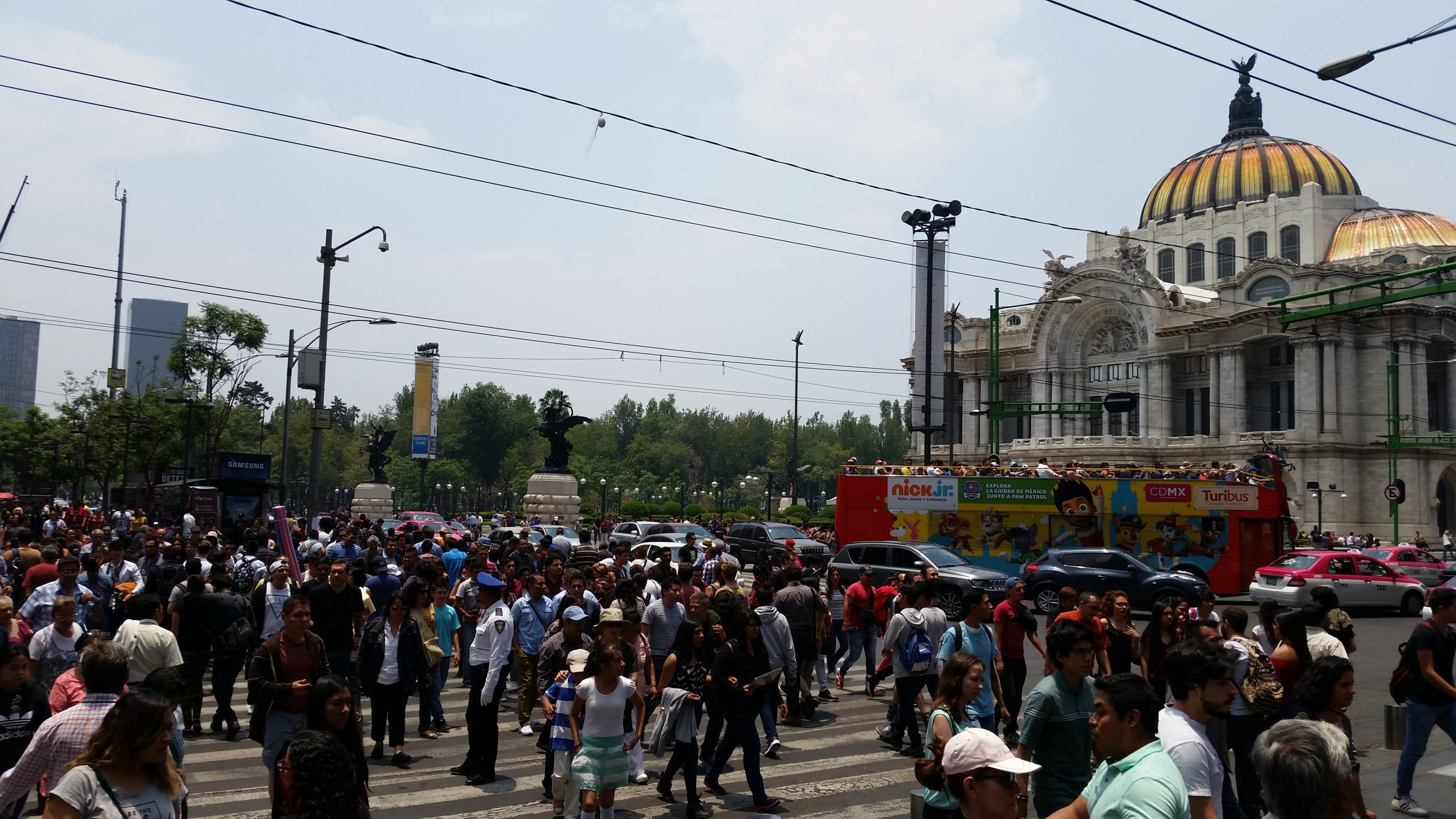 Usually I like walking around and getting to know a place on my own, but Mexico City is just too big, it's too much. So we've gone back to being tourists and taking tours around the city so we know what it is we're looking at. I have to say I'm enjoying have a guide that can fill me in on the history and tell me what's behind the walls that face the street. I'll add links here so you can read more about our tours to the Historic Center, Coyoacan, a photo walk in Condesa, and a food tour in Roma. Frida Kahlo's house, Diego's murals, and of course what to do with kids in this giant city and where to take your dogs.
As much as I like Mexico City, I think I'm ready for a break from the sound of construction and traffic. It's stressful to walk down busy streets watching over children and dogs. Soon it will be time to get out of town, and although there is a lot to do and see here I personally look forward to finding some peace a quiet in the Mexican countryside.