Living in Playa del Carmen vs. Cozumel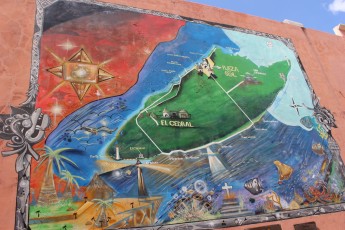 When choosing where to live as an expat I used to think that Playa del Carmen and it's island neighbor Cozumel were like two parts of the same city connected by a ferry. They are both tourist destinations, both border the 2nd largest reef system in the world, and both have grown tremendously in the past 20 years as tourism took over their economies. That, however, is where the similarities end.
Cozumel
We chose to spend our first year living abroad in Mexico on the island of Cozumel because we had been there before and knew some people who lived there from previous visits. It was a familiar place to make our first slow travel destination and an easy place to adjust to life in another country. Both of these advantages eventually became disadvantages in a way.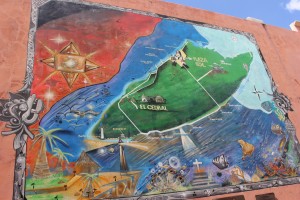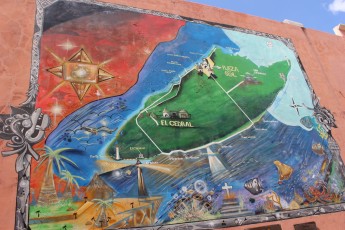 Cozumel is the largest island in Mexico but the city of San Miguel is still like a small town despite its growing population of 80-100,000 depending on the season. A common joke is, "It's a small island," because everyone knows what everyone else is doing. Surprisingly we hardly saw the people we knew from our visits, but we made new friends and took our place in the grapevine of information that kept us informed in the goings on and events.
The girls took karate and art and aerial dance (telas,) Jason went to a heavy metal show and made friends in the local music scene, and I hung out with other moms while our kids played. We seemed to settle in nicely, but around 9 months an itch started to make itself known. It is a small island, meaning that the activities available are limited to start with, and a lack of response from some people combined with high price tags for "tourist" activities narrowed the field further until we had exhausted most of the possibilities. Before our year was up I felt like we had seen all we were going to see and it was time to move on.
When we made the decision to move to Playa del Carmen it was based on the activities I saw available on the mainland; the circus shows in Puerto Morelos, the meetups at water parks. The girls and I started going to a ceramics class once a week, and getting there showed me that there was a lot more to Playa than the noisy, crowded tourist areas I had always run through right by the ferry pier.
Playa del Carmen
Playa del Carmen is a city of around 250,000 people, more than twice the size of Cozumel. It's right on Highway 307, the main way to get up and down the coast, so we can access a lot of the surrounding areas easily. Where we live in Playa we can drive ourselves to the other side of town in 10-15 minutes. We can access cenotes along the highway and go to Puerto Morelos to see the circus performers on Saturday night without having to spend the night because we've missed the last ferry. Living in Playa del Carmen means there is not only more to do it's easier access to it all.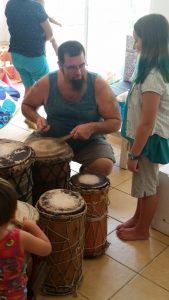 We haven't been to Cancun even though we know people there. We haven't been to Merida, or really explored the Maya ruins in this area. We could go to a cenote every day and still not see them all. There is so much to see in this area that we weren't ready to move on just yet, even though our list of place to go grows longer all the time.
The big thing that made me want to move to Playa was the homeschooling group made up of worldschoolers and traveling families like ours, more than 600 connected by a Facebook group. On Cozumel I heard of a few homeschoolers and knew one family who homeschooled, but we were on our own a lot.
It's not all sunshine and rainbows. We find that there are some things we took for granted on Cozumel that just aren't here. We can't walk down to the water and go snorkeling anymore, in part because sandy beaches mean the water is all stirred up and there is nothing to see, but also because beach access is largely blocked by the resorts along the water. The ecology programs on Cozumel were plentiful and often free, but in Playa del Carmen there doesn't seem to be one at all. We have found some activities in surrounding areas, but so far none where kids are welcome.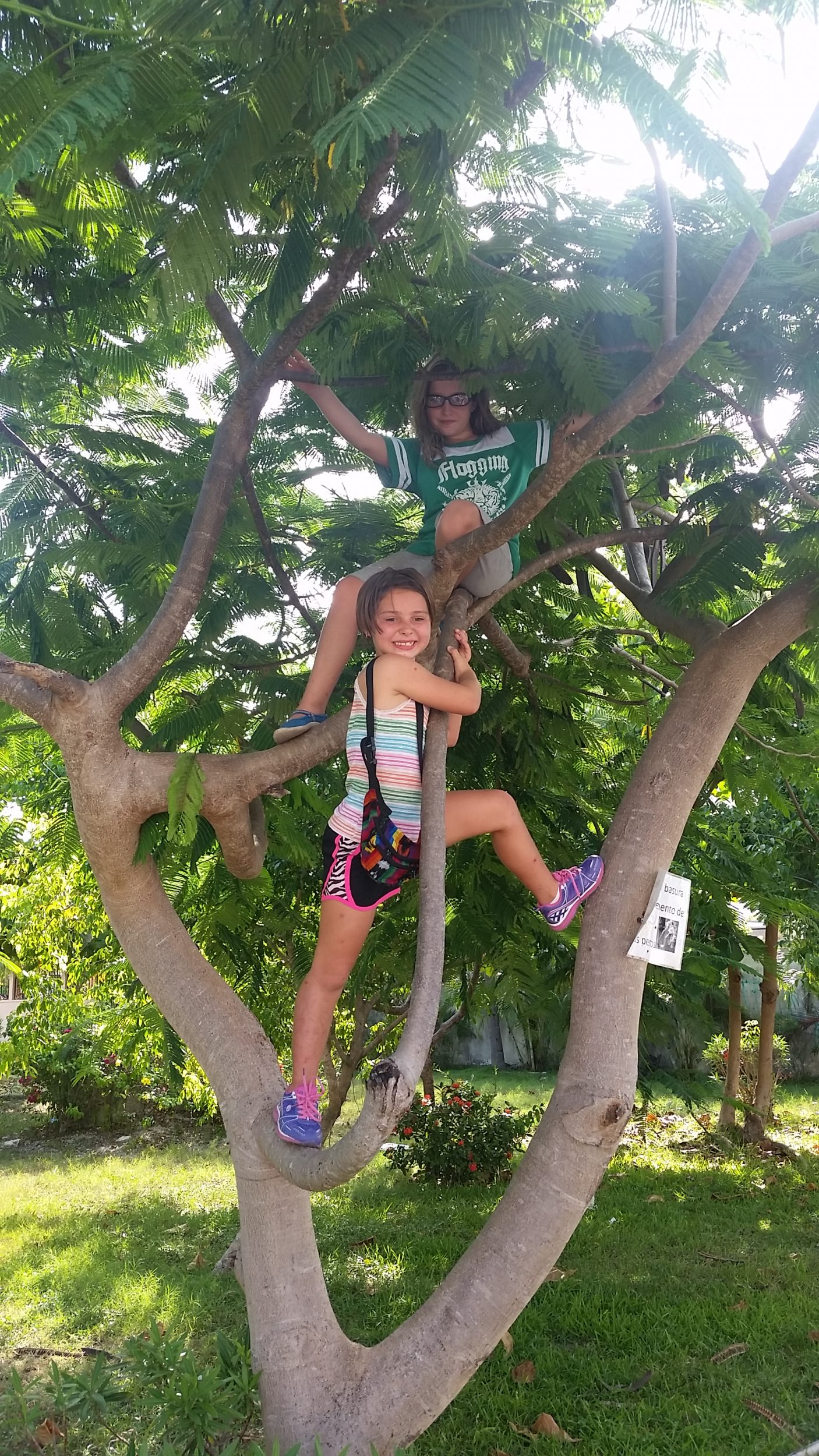 We've had a harder time adjusting than I thought we would. I love our house and the park across the street, I love the homeschool group, I love the cenotes and the ruins and having so much within reach for weekend day trips.
But I miss the perfect water that surrounds Cozumel. I miss the interest in nature that they have there that seems overshadowed by tourism here. I miss the connectedness of living in a "small town," the local gatherings on weekends in the Palacio and the Plaza, the central focus of the community.
Playa is large and everyone is doing their own thing. If not for the homeschooling group I think we would be struggling to meet people here. It's so big and urban and busy, which is part of what we thought we wanted, but it turns out we're still country people and it's a little too much at times. There are more opportunities here, but Playa itself is still not impressing me much.
At first I didn't say anything, but eventually Jason and I realized we both feel this way and a year in Playa is seeming awfully long. We've talked it over and there are a lot of activities we were really looking forward to here, so we'll concentrate on those and on seeing the things we have wanted to see. The girls and I started taking horse back riding lessons (a first for me,) they are back in gymnastics after missing it for a year, and we have taken a few day trips to Coba and Punta Laguna on our own. I don't know if we'll make it the entire year, but we plan to make the most of the time we have here before we move on.
Who knows, maybe the place will grow on us. I'll keep you posted.