Dealing with Planning Changes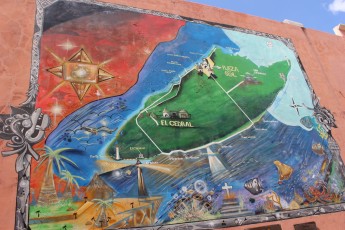 Hello, my name is Amelia, and I love planning. I research and analyze and compare options until my head spins, I can't help it. However the only thing that is set in stone is that plans will always change, and you have to be able to adjust. Ours have changed so many times, it's hard to keep up so here's a quick run down of the latest:
Six months from now we're moving to Mexico, that part of the plan hasn't changed, but as we look at options and finances and circumstances it seems everything else has undergone some sort of modification, and I know it won't stop there.
The original plan was to leave June 1, 2015 with our three girls for a summer road trip to Florida and a visit to Disney World that we promised many years ago for our oldest daughter when she graduated. Then in November she moved out, choosing to live with her dad instead of us and dropping out of our lives. So we're down to two kids. It's easier logistically to be a family of four, but harder on the heart.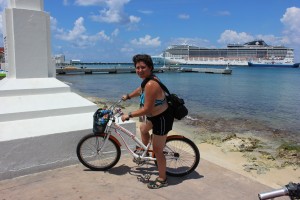 After our last American vacation we had planned to say our goodbyes and drive to Cozumel with all of our worldly goods packed in the car. It would be a long drive through half of the U.S. and mainland Mexico, but it sounded like an adventure more than an ordeal (really, this is our idea of fun!) It would allow us to bring what I felt was plenty of "stuff," and I told each girl they could have a box of non-essentials (toys.) Bringing our car meant we'd have our own transportation but we planned to try to ride our bicycles most of the time, reserving the car for longer trips or hauling things.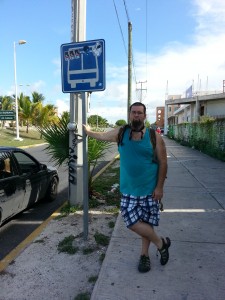 After I spent 3 weeks in Mexico traveling mostly on buses I started to think about how rarely we would need the car. Most places on the island we can reach by bicycle, and if we visited the mainland public transportation is good and affordable. Not having a car would save us money; no car payment, no insurance, no gas. No worrying about being targeted for break-ins. A conversation with Jason, and just like that we decided to give up having a car.
So now we'll be leaving behind even more of our things, trying to determine what will fit into the luggage we haven't even bought yet. I'm insisting on nice new luggage, the light kind with awesome slider wheels that glides along because we will each be hauling our own, including the girls: one checked bag one carry-on bag and a personal bag/backpack. We can't carry it for them, so it will be important that they be able to move it on their own, but I'm not too worried as "haul your own bags" has always been our rule with them.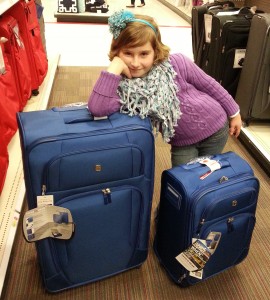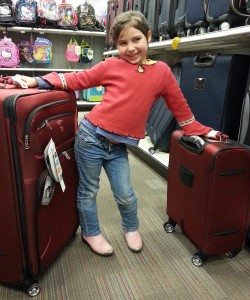 My recent visit to Mexico also opened my eyes to how much prices have gone up, especially on the island, and I started to worry that living on Cozumel might be too expensive. We needed a back-up plan that would keep us in Mexico, because I really don't want to have to use THE back-up plan (retreat back to Iowa, tail between our legs, to live in my Mother-in-law's basement-thanks, but no thanks.)
While on the island I tried to talk with a few local realtors about the possibilities of a rental house, but it was September and they seemed confused why I wanted to see one so early. They told me not to worry about it until June (we wanted to be in by July!) At first I really didn't like this idea, but I've made my peace with it. We don't want to choose based solely on internet information, so we'll get a temporary place when we arrive while we house shop in person. That will also give us time to see how much it really costs to be there on a daily basis.
More late night conversations and Jason and I decided that we'll plan to live on Cozumel, but if it proves problematic Tulum would be a good back up plan. We've been there twice and really liked it, and anyone who reads The Enlightened Globetrekker can't help but want a life like that. Our friends at The Life Nomadic will be moving there in February (doesn't that seem like a positive sign?) and I can't wait to go visit them.
The biggest changes haven't always been ours. Instead of leaving June 1 for Florida and Disney, we will be starting our American road trip with our cousin's wedding in Wisconsin June 20. We had planned to end the road trip there but as things changed we weren't sure we'd make it in time.
School should be out June 1, unless there are snow days to make up (and we just had one.) I don't want to make the kids miss their last few days of school; this whole move is about slowing down, so we can wait and let them enjoy it. I also didn't want to rush through our road trip in a hurry to meet a deadline, but if we start with the deadline we are free to extend the road trip as long as we want to.
Last but not least we want to stay in Iowa just a little longer to be here when my sister has her first baby!  She's due June 11, so I hope we're here long enough, but everyone knows babies have plans all their own.